Three floors of unbeatable skyline views above Amsterdam. Hitch a ride up to the 17th floor and grab dinner or a cocktail inside as the sun sinks in the sky. Venture upstairs and swing by our rooftop terrace to sip on tasty cocktails at the city's highest rooftop. Still on the clock? Why not bring your team to our event space for a meeting with limitless inspiration overlooking the horizon.
Take in a phenomenal skyline view from morning until night, enjoy quality food and drinks from our enticing menu. Come for a tasty lunch or graze over a 4-course menu. Can't find what you are looking for? Let our team know if you have any special dietary requirements or allergies and we will whip something up for you. Make use of our parking garage for up to 3 hours when visiting for lunch or dinner.
Unwind with an exciting cocktail in hand, crafted by the city's coolest bar tenders. Whether you are looking for something mellow and easy or packed full of punchy flavours, they have just the thing. Our menu has a range of classics and house favourites, but the team are always ready to shake up something special if you let them know what flavours get you going.
Get the low down on the coolest events in town. Check out our event calendar to see what we have going on, from XXL shuffleboard to house DJs spinning your favourite records. Have you got something cool to celebrate? Let us throw a private event for you, just contact our Meetings and Events Team to throw around some ideas and see what's possible.
Join us for an unconventional brainstorm with views over Amsterdam, get down to business with a meeting or kick off a team building session. Up for something even more fun? Hire out our rooftop terrace! Choose from one of our 5 meeting & event spaces, all with skyline views, our Meetings and Events team will fix up a fitting event. We got you covered for anything from clean and simple to off-the-wall!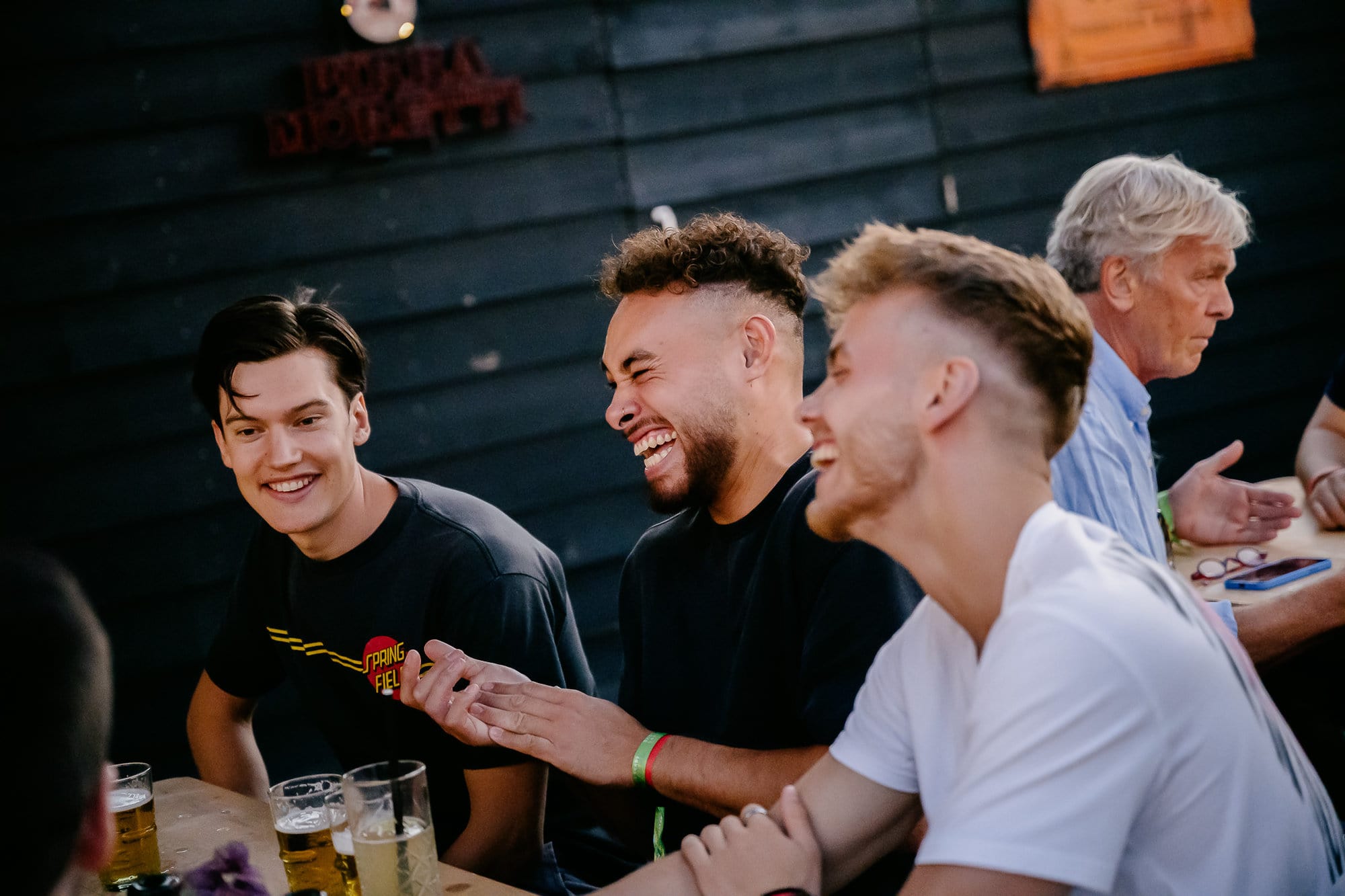 Sunday – Thursday 12:00pm – 11:00pm
Friday – Saturday 12:00pm – 1:00am
Our kitchen is open daily from 12:00pm – 10:00pm
Chill out on our roof terrace until 10:00pm, our rooftop terrace enjoys the same opening hours as our restaurant when the Amsterdam weather is at its best.
Leonardo Hotel Amsterdam Rembrandtpark
Floor17 is located on the 17th floor of Leonardo Hotel Amsterdam
Rembrandtpark, so why not come for dinner and stay the night? The hotel offers 446 rooms and underground parking right next to the budding Rembrandtpark, make a day of it.